Monarchs-And-Milkweed.com

(Rose Franklin's Perennials)

Milkweed Photos

On this page, we share some of the photos we have taken over the past 20 years. The photos on this page, and on all the other pages of our web site, are copy-writed and may not be used in other publications without written consent from us.

Common Milkweed (Asclepias syriaca):

Swamp Milkweed (Asclepias incarnata):

Butterfly Weed (Asclepias tuberosa):

Tropical Milkweed (Asclepias curassavica):

Hairy Balls Milkweed (Asclepias ):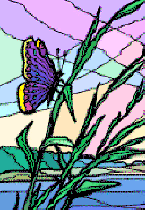 Rose Franklin's Perennials
Our plant nursery is located in Spring Mills, PA 16875
(814) 422-8968 Email: MilkweedLady@aol.com

During our busy shipping season (May 1 thru September 30), please email, don't call.
Copyright © 2002-2018. [Rose Franklin's Perennials]. All rights reserved.
Revised: February 11, 2018