Order
Form

Rose Franklin's Perennials
107 Butterfly Lane Spring Mills, PA 16875

www.
Monarchs-And-Milkweed
.com
| | |
| --- | --- |
| Ordered By: (please print clearly) | Ship To A Different Address: |
| Name | Name |
| Address | Address |
| | |
Quantity
Description (plant's common name or
botanical name)
Price Each
Total Price

U.S.P.S. Priority Mail Shipping & Handling

$1.00 - $15.00.....Add $8.50 S&H
$15.01 - $30.00.....Add $9.50 S&H
$30.01 - $55.00......Add $10.50 S&H
$55.01 - $75.00......Add $12.50 S&H
$75.01 - $150.00......Add $22.50 S&H



Total Above

Add Shipping
& Handling
PA Residents:
Add 6% Sales Tax
TOTAL
ENCLOSED
Your Email Address:
Please print your email address clearly. We will email you when your order is shipped.
Date Order Mailed:
Make check payable to Rose Franklin
To print our order form, just set your printer to print from page 1 to page 1 (or just page 1). The entire order form should fit on one sheet of paper.
Local Orders: If you live in or near Centre County, PA, and would like to avoid shipping costs by picking up your order at our nursery, please email to set up a date and time for pickup.
Terms of Sale:

Quantities are limited on some of our nursery stock as well as Monarch eggs, caterpillars. and pupae. Orders are filled in the sequence in which they are received. Please order at your earliest convenience to avoid disappointment. Please do not order anything which are not currently available on our web pages. When shopping cart buttons are removed from descriptions, they are temporarily or permanently out of stock for the season and thus, should not be ordered.

Our Guarantee: We guarantee our plants to be true to name and in good condition when they are shipped to you. If you are not satisfied with the quality of our plants upon delivery to you, please notify us immediately (within 48 hours of delivery) and we will replace the plants or refund your payment. If your package been damaged in transit, contact the carrier at once for instructions on how to file a claim.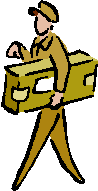 When your plants and/or insects arrive.........
Your plants will be shipped via US Priority Mail. If your mail is delivered to your home or rural mailbox by a postman, please be sure to have someone get the package immediately upon delivery. Never allow plants and/or insects to remain inside a box which is exposed to the sun (intense heat will build inside the box and could kill the contents).
Unpack the plants and then water them if the soil appears dry. Sit them in a spot (preferably outdoors) where they will receive bright light until you are able to plant them outdoors.
Your plants should be fine left in their pots for several weeks if need be. Just keep the soil moist (not soggy wet) and see that they receive enough light for proper growth.
If there are insects (butterflies in any life stage) inside your package, please follow the enclosed instructions.
Rose Franklin's Perennials
107 Butterfly Lane Spring Mills, PA 16875
(814) 422-8968 Please email during our busy shipping season, not phone. Email: MilkweedLady@aol.com
Copyright © 2002-2018. [Rose Franklin's Perennials]. All rights reserved.
Revised: February 28, 2022